Is School OUT for A Snow Day?
Waiting for the school board to make a decision on whether or not to close school is one of the most exhilarating feelings a child can have! Top off the day with a WonderWorks adventure – of course if WonderWorks is open!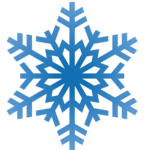 WonderWorks is $14.99 for everyone!
In order to get this frost of a deal all you have to do is say the code word:
Supercalifragilisticexpiali SNOW DAY!
***Please make sure we are open. We should have hours posted on our website in the event we have a late opening or early closure.
Professor Wonder predicts the OZARKS will be getting quite a few snow days this year! He does have a master's degree in school closures due to snowfall predictions.
Did you know?
The lowest temperature ever recorded in Branson was -19°F in 1951!
Snow in Branson is possible from November to February, but usually no more than two inches at a time. Branson sees snow only three to five times each winter, and it usually melts quickly once the sun comes out.