Let The Treasure-Hunt Begin!
WonderWorks has hidden rocks, can you find them?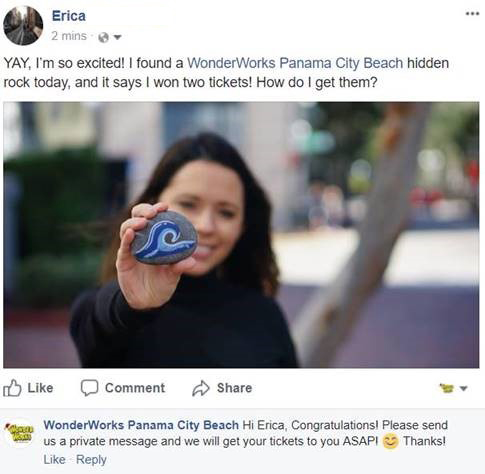 WonderWorks invites you to a game of chance or is it just luck? Keep an eye out on our Hidden Rocks promotions as we will change them up often! Did you find a rock? Tag us on Facebook of you holding the rock and bring the rock into WonderWorks to get your 2 free tickets!
Alright Spring, Do Your Thing!
WonderWorks is celebrating Spring & Earth Day by hiding themed rocks all around town!
Fun Facts:
The first Earth Day was celebrated on April 22, 1970 and we continue to celebrate it each year on April 22.
On Earth Day 2012, 100,000+ people rode bikes in China to reduce CO2 emissions and save fuel.
In Panama, 100 endangered species of orchids were planted and maintained to prevent their extinction in honor of Earth Day.