Top 5 Things to do in Branson Includes an Upside-Down Adventure at WonderWorks Branson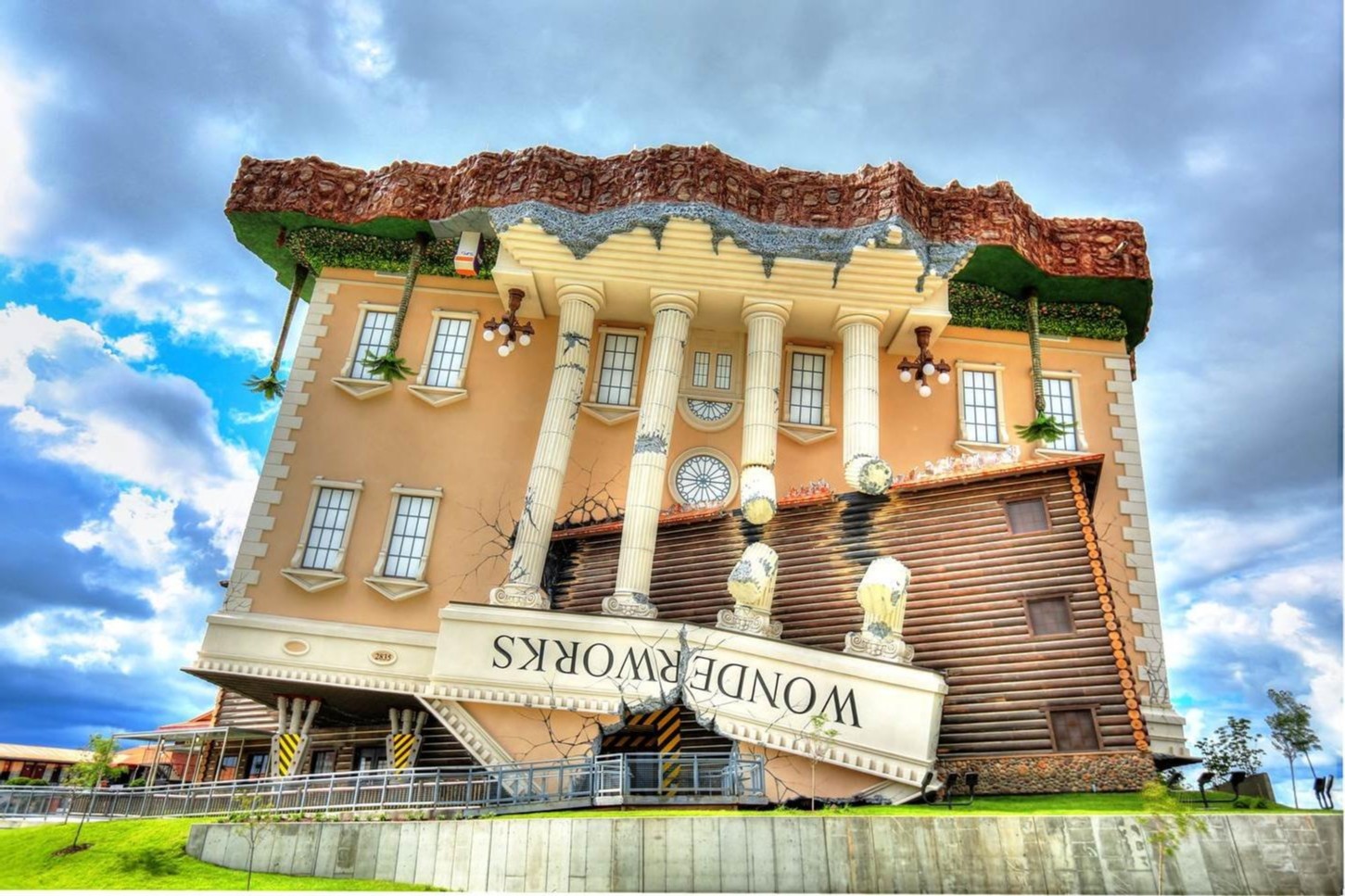 Winter in Branson, Missouri, is a great time to stay indoors and have some fun. One of the top attractions for families to visit in Branson is WonderWorks. The indoor entertainment park offers a wide variety of family, fun activities that will keep guests learning, laughing, and making memories. Plus, they will be escaping the cold temperatures as they do it.
"This January, indoor fun is what it's all about, which is why WonderWorks just makes sense," says Brenda Dent, general manager at WonderWorks Branson. "We have many interactive exhibits that will keep people entertained for hours."
Often ranked in the top things to do in Branson, many of the exhibits at WonderWorks Branson are STEM-related, covering the areas of science, technology, engineering, and math. There is also an emphasis on art, with a gallery that features pieces by local Branson youth artists. With the wide variety of interactive exhibits available, there is something for everyone.
The top five things to do in Branson includes an upside-down adventure at WonderWorks Branson:
Space Discovery – This area gives people a chance to learn about space and experience what it's like to train like an astronaut. The zone features a four-person gyroscope, an astronaut spacesuit, and a Mercury capsule.
Physical Challenge – In this zone, guests are amazed by lying on a bed of nails, becoming a human lighting rod, and playing virtual sports. The learning and fun are endless in this zone.
Meterology and More – Guests can step into the Natural Disaster zone to learn about extreme weather, including the feeling 74-mile-per-hour hurricane winds and the feeling 28-degree water.
XD Theater – Unlike regular theaters, this one provides viewers with an adventure like no other. The 3D film has special features, including full-range seating that has vibrations and sensations to take epic movies to the next level.
Special Exhibits – WonderWorks Branson has exciting exhibits that are unique to the location. This includes The Branson Experience, the OZART Youth Art Gallery, and an American Pride theater. Each of them capture the essence of the local culture and feature history and input from those who have called Branson home.

"This is going to be a fun winter, and we look forward to being a part of helping to make it so," added Dent. "Stop in and see what the upside-down building is all about. You won't be disappointed!"
WonderWorks Branson also offers group activities, facilities rentals, homeschool day events, birthday parties, sensory days and more. Many of called it the best place for birthdays in Branson. Located at 2835 W. 76 Country Blvd., it's the company's sixth and largest location. It offers group rate opportunities for groups of 15 or more, including for Girl Scouts, Boy Scouts, military reunions, tour operators, family reunions, student groups, and more. To get more information about the group offerings or to purchase tickets, visit the site.
Some of the top attractions at WonderWorks Branson include the Bubble Lab, The Adventures of Professor Wonder, the Dig It! interactive sandbox, an illusion art gallery and X-treme 360 bikes. The fun indoor attraction offers 46,000 square feet of family-friendly engaging activities, as well as two cafes. It is open 365 days per year, with varying hours throughout the seasons. For current hours of operation, visit the website.