Address:
WonderWorks Orlando
9067 International Drive
Orlando, FL 32819

Phone:
Main Line: (407) 351-8800

Hours:
Open 365 days a year at 10:00am

Wheel Chair Rental:
$10.00 Inclusive
Will hold ID until returned
Cannot take off property


Where to Find Us

Parking Information

Parking is available at the Pointe Orlando parking garage. Parking fees are $5.00 for the first two hours, $7.00 for three hours, $10.00 for four hours, with a maximum fee of $10.00.

Important Information

-Closed-toed shoes are required for the ropes course.
-There are several height & weight restrictions for some rides, please find them here.
-Please expect longer wait times during our peak season and when it rains.

Warning: This attraction has exhibits with flashing lights and motion which may not be suitable if you have heart problems, diabetes, vertigo, seizures or any other light/motion sensitivities.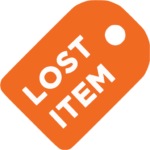 Lost Something? Let Us Know! Click HERE!