Let The Treasure-Hunt Begin!
WonderWorks has hidden rocks – Can you find them?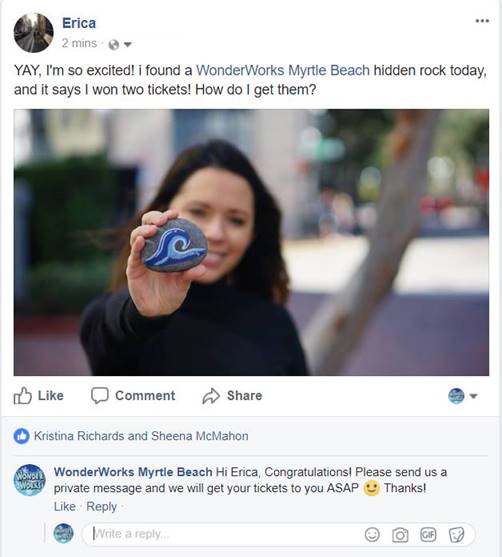 WonderWorks invites you to a game of chance or is it just luck? Keep an eye out on our Hidden Rocks promotions as we will change them up often! Did you find a rock? Tag us on Facebook of you holding the rock and bring the rock into WonderWorks to get your 2 free tickets!
Latest Rocks: Celebrating 25 years of WonderWorks!
Hidden: March 2023
WonderWorks is celebrating our 25th anniversary by hiding themed rocks all around town!
Rock Solid Facts:
WonderWorks Orlando opened its doors on March 4th, 1998. 25 years later, there are 5 more of its kind flourishing across the United States!
In the Northern Hemisphere, astronomers and scientists use the Winter Solstice as the start of the winter season, which begins on Thursday, December 21, 2023 at 10:27 p.m. EST.
On December 21, 1968, the Apollo 8 spacecraft launched, becoming the first manned moon mission.