Myrtle Beach Girl Scouts
WonderWorks Myrtle Beach
♥'s

Girl Scouts
Make your next Myrtle Beach Girl Scout trip memorable and bring your Scout troop to WonderWorks!



Girl Scout Appreciation Days:
April 22 & 23, 2023
May 20 & 21, 2023
Cost:
Only $15.00 +tax per person!
Valid for registered scouts wearing vest or sash and up to 4 additional guests.
Reservations are required for groups of 10 or more.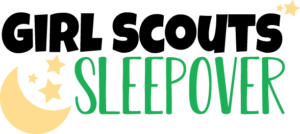 WonderWorks Sleepover Dates:
Saturday, May 6, 2023
8:00 p.m. to 8:00 a.m.
Includes WonderWorks admission, laser tag, indoor ropes course, UNLIMITED SODA & POPCORN, scavenger hunt, participation patch for all scouts, and light breakfast upon departure.
Minimum of 10 people per troop required. *WonderWorks requires a minimum number of total guests in order to host this event. Should the minimum not be met for this date, your troop will be notified well in advance.
Cost:
Only $45.00 +tax per person
Girl Scout Group Visits:
WonderWorks offers discounted scout packages for troops of 10 or more year round. Packages include WonderWorks exhibits, indoor ropes course, scavenger hunt, and participation patch for each scout.
Contact Kaitlin Barnes at 843-626-9962 ext. 506 or kbarnes@wonderworksmb.com to inquire about any or all of the above Girl Scout activities!
Sign-Up For Girl Scout Updates Below: