Let The Treasure-Hunt Begin!
WonderWorks has hidden rocks, can you find them?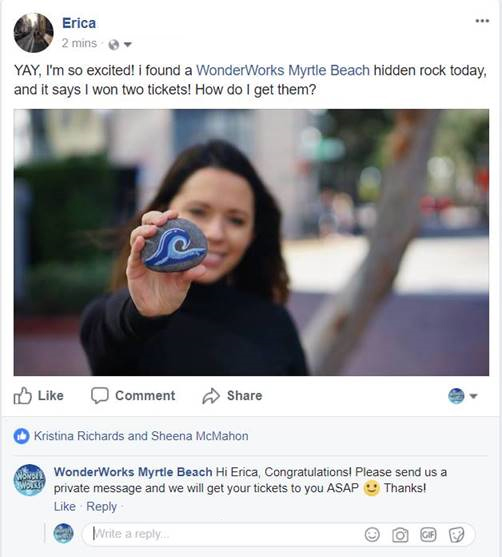 WonderWorks invites you to a game of chance or is it just luck? Keep an eye out on our Hidden Rocks promotions as we will change them up often! Did you find a rock? Tag us on Facebook of you holding the rock and bring the rock into WonderWorks to get your 2 free tickets!
EARTH DAY – APRIL 22
WonderWorks is celebrating EARTH DAY and hiding themed rocks all around town!
Fun Facts:
It only takes about 6 weeks total to manufacture, fill, sell, recycle, and then re-manufacture an aluminum beverage can.
EARTH Day was started in 1970 in the United States and became a global holiday in 1990!