Let The Treasure-Hunt Begin!
WonderWorks has hidden rocks, can you find them?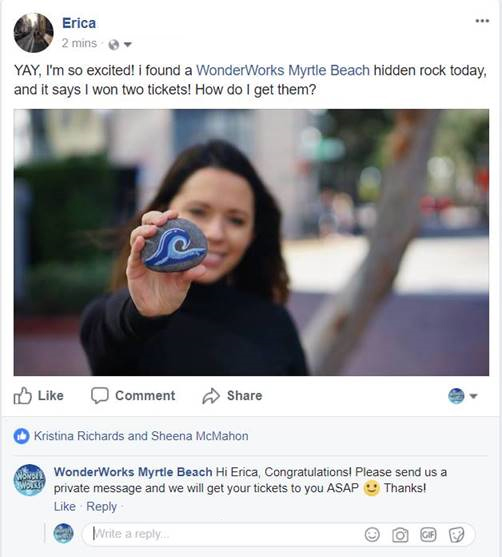 WonderWorks invites you to a game of chance or is it just luck? Keep an eye out on our Hidden Rocks promotions as we will change them up often! Did you find a rock? Tag us on Facebook of you holding the rock and bring the rock into WonderWorks to get your 2 free tickets!
ROSES ARE RED:
WonderWorks is spreading the love and hiding Valentine's Day rocks all around town!
About 55% of Americans celebrate Valentine's Day and spend an estimated $18.2 billion a year, including more than $1.7 billion on candy alone. On average, men spend $150 on Valentine's Day. And the women? Just $74.
And Necco has to start making them just days after February 14 to have enough in time for the next Valentine's Day. That's almost 100,000 pounds per day. But don't worry if you still have last year's box — they have a shelf life of five years.