Back to School at WonderWorks – Why it's the Best Place to Learn this Year
Just because school has started, that doesn't mean the fun has to end! WonderWorks is the perfect place to explore this fall, offering exciting and educational exhibits for the whole family. Kids can get hands-on experience with the topics they're learning about in school throughout the six Wonder Zones. Here are some reasons why WonderWorks is a great place to play and learn this school year.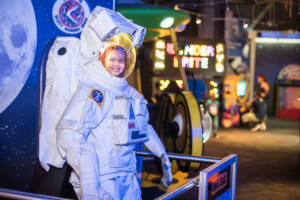 Explore our solar system and its mysteries in the Space Zone

Observe the digital surface of our neighboring planet – Aspiring astronauts can take a seat at the Mission to Mars exhibit and adventure over the surface of the popular red planet. Learn how scientists use rovers to map out and traverse other planets.
Get up close and personal with a replica space suit – Space suits must be worn to keep astronauts alive in the extreme environment of outer space. Find out exactly what EVA suits provide, and even snap a pic inside one.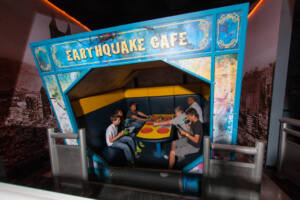 Experience extreme weather firsthand in the Weather Zone

Feel the winds of a category 1 hurricane – Step into the Hurricane Shack to experience category 1 hurricane force winds of up to 74 miles per hour!
Survive a 5.3 earthquake – Your table is ready at the Earthquake Café but be sure to hang on tight! Guests will feel the power behind a magnitude of 5.3 on the Richter scale.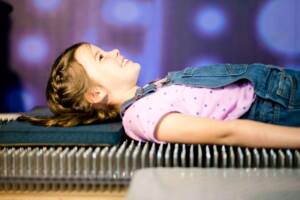 Put scientific principles to the test in the Physical Challenge Zone

Show some Pully Power with a mechanical advantage – Guests can take a seat on one of the chairs on the Pully Power exhibit and pull themselves up using only a rope and pulleys.
Conquer the Bed of Nails with the principle of pressure – Every great scientist knows that pressure is the application of force to the surface of an object. Find out what happens when you lie down on 3,500 nails!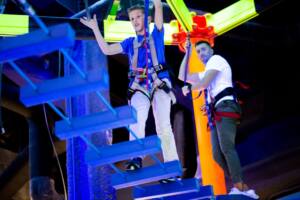 Say active while challenging your mind and coordination in The Basement

Challenge friends or family to a game of Laser Tag – Venture off into the black-lit maze to compete against opponents in a fast-paced and action-packed battle of Laser Tag. Keep your eyes open and your mind sharp if you want to win! Laser Tag combines innovative technology to provide players with a one-of-a-kind interactive experience.
Climb to new heights on the Ropes Course – Participants will scale to a maximum of 36 feet while conquering over 20 different obstacles, crossing over suspension bridges, swinging beams, lily pads and more! Closed-toed shoes are required for this experience.
There's so much more within WonderWorks that can provide entertainment and knowledge for the whole family! All these offerings also make it the perfect spot for field trips, after school groups, sports teams, and even teachers. Be sure to visit the upside-down house this school year.