XD MOTION
THEATER
Experience an extraordinary adventure in this 12-seat 4D Theater as you transcend time, space and imagination.
This one-of-a-kind experience combines 3D film with special effects and full motion seating, ranging from subtle sensations to intense vibrations. The XD Theater 4D experience will virtually transport you from your seat into the big-screen action and adventure!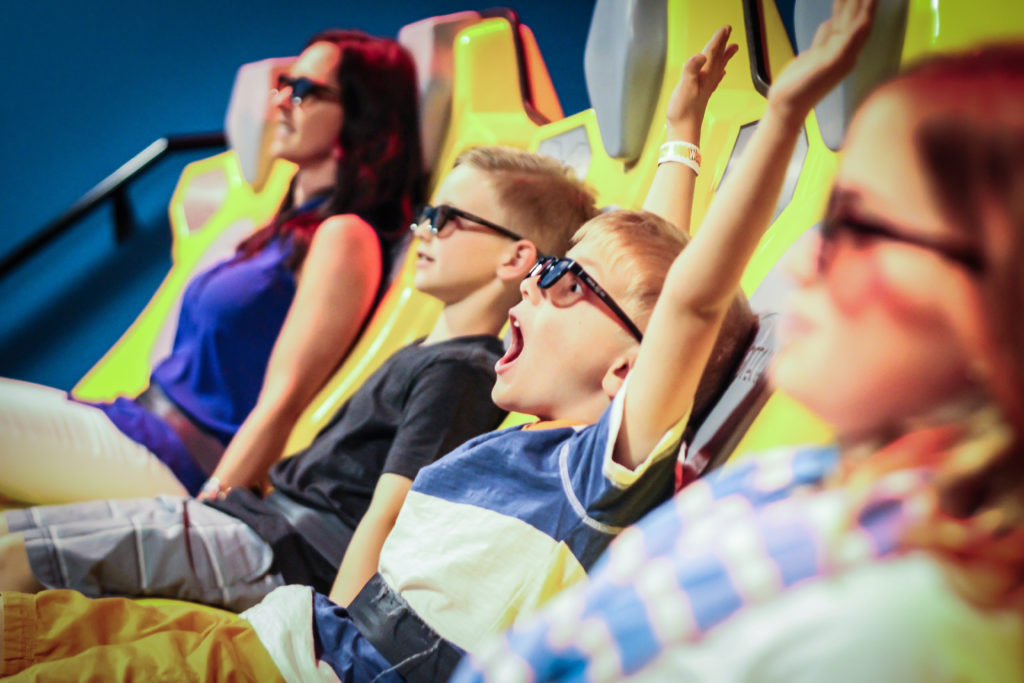 FEATURED MOVIES:
For Your Safety
In order to make this activity as fun and safe as possible you MUST be 40″ tall to ride.