Let The Treasure-Hunt Begin!
WonderWorks has hidden rocks, can you find them?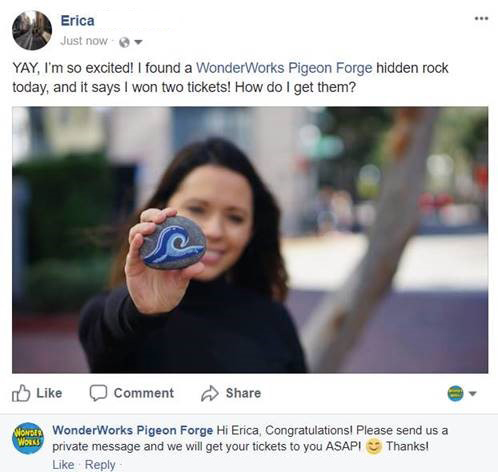 WonderWorks invites you to a game of chance or is it just luck? Keep an eye out on our Hidden Rocks promotions as we will change them up often! Did you find a rock? Tag us on Facebook of you holding the rock and bring the rock into WonderWorks to get your 2 free tickets!
The Winter Solstice is coming!
WonderWorks is celebrating the Winter Solstice by hiding themed rocks all around town!
Rock Solid Facts:
In the Northern Hemisphere, astronomers and scientists use the Winter Solstice as the start of the winter season, which begins on Saturday, December 21, 2019 at 11:28 a.m. EST.
On December 21st, the Northern Hemisphere will experience the fewest hours of sunlight in the entire year!
On December 21, 1968, the Apollo 8 spacecraft launched, becoming the first manned moon mission.