Let The Treasure-Hunt Begin!
WonderWorks has hidden rocks, can you find them?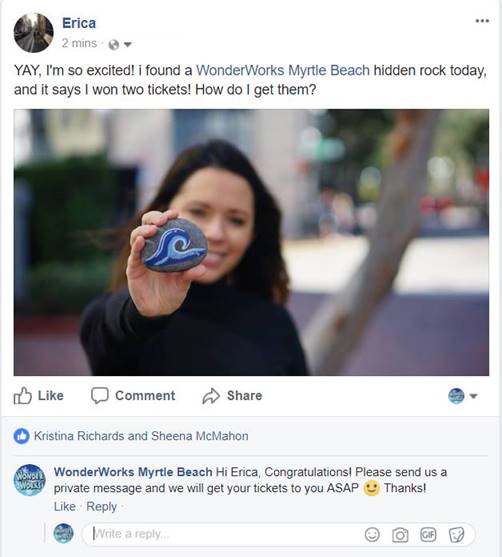 WonderWorks invites you to a game of chance or is it just luck?
Did you find a rock? Tag us on Facebook of you holding the rock and bring it into WonderWorks to get your 2 free tickets!
Summer is here!
WonderWorks is celebrating Summer by hiding themed rocks all around town!
Rock Solid Facts:
The first day of summer is called the Summer Solstice, and it falls somewhere between June 20th and June 22nd every year. It varies from year to year depending on the Earth's rotation.
On September 22nd, the Northern Hemisphere will experience the Autumnal Equinox, marking the last day of summer and the beginning of fall.
Thunderstorms occur most often in the summer months because the most crucial conditions necessary to create a storm occur during these times: moisture in the air and rapidly rising warm air.