Let The Treasure-Hunt Begin!
WonderWorks has hidden rocks, can you find them?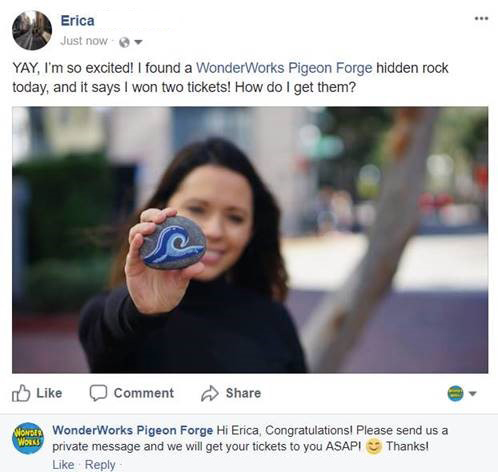 WonderWorks invites you to a game of chance or is it just luck? Keep an eye out on our Hidden Rocks promotions as we will change them up often! Did you find a rock? Tag us on Facebook of you holding the rock and bring the rock into WonderWorks to get your 2 free tickets!
Fall Into Recycling!
WonderWorks is celebrating Fall and Recycling by hiding themed rocks all around town!
Fun Facts:
Glass can be recycled and re-manufactured an infinite amount of times and never wear out.
Also, more than 37% of the fiber used to make new paper products in the U.S. comes from recycled sources.
National Recycling Week is November 12th – 18th!