LASER TAG

SYRACUSE
Enter The Arena – Will You Survive?
Outplay, outlast and out-shoot your opponent! You can try to stay hidden, but you're bound to be spotted eventually. Keep your eyes open and your mind sharp. Strap on your laser tag vest and venture off into the blacklit maze as you compete in a fast-paced and action-packed battle of Laser Tag! Laser Tag combines innovative technology to provide players with a one-of-a-kind interactive experience.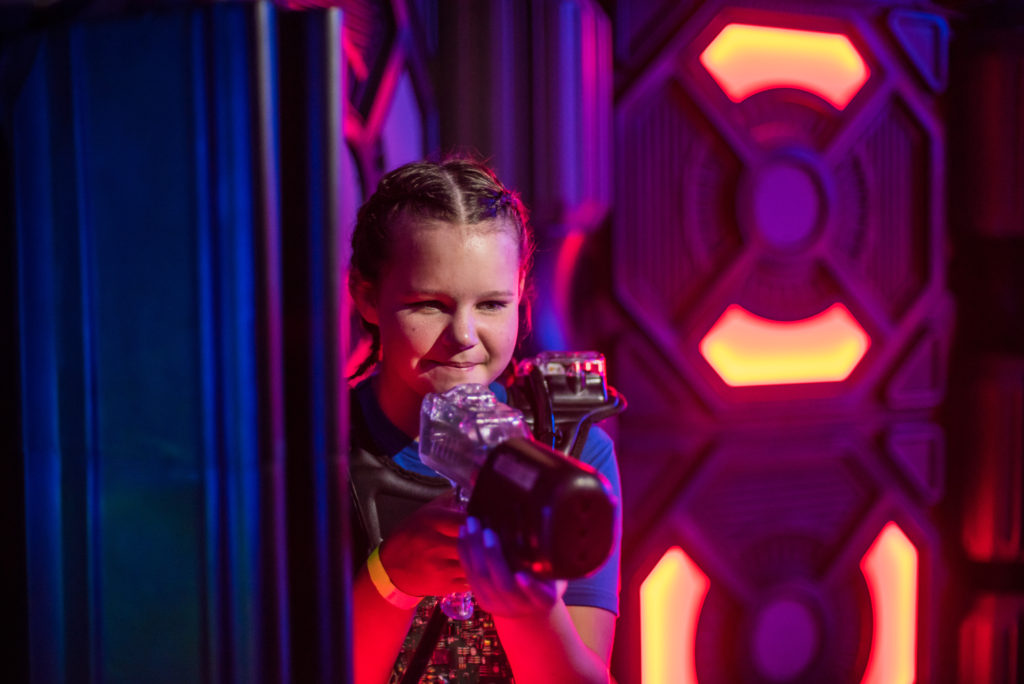 Laser Tag Combat Zone is located on the 3rd Level of the Canyon at Destiny USA inside WonderWorks.